The very model of a modern leader
In Kyiv's Sophia square the statue of the fierce 17th century Cossack chieftain, Bogdan Khmelnytsky, sitting astride his fearless horse, commands immediate attention.
Raised up against the backdrop of St Michael's golden-domed monastery, the monument is a fantastic memorial to the brave and inspiring leader who in 1654 freed Ukrainian lands from Polish rule.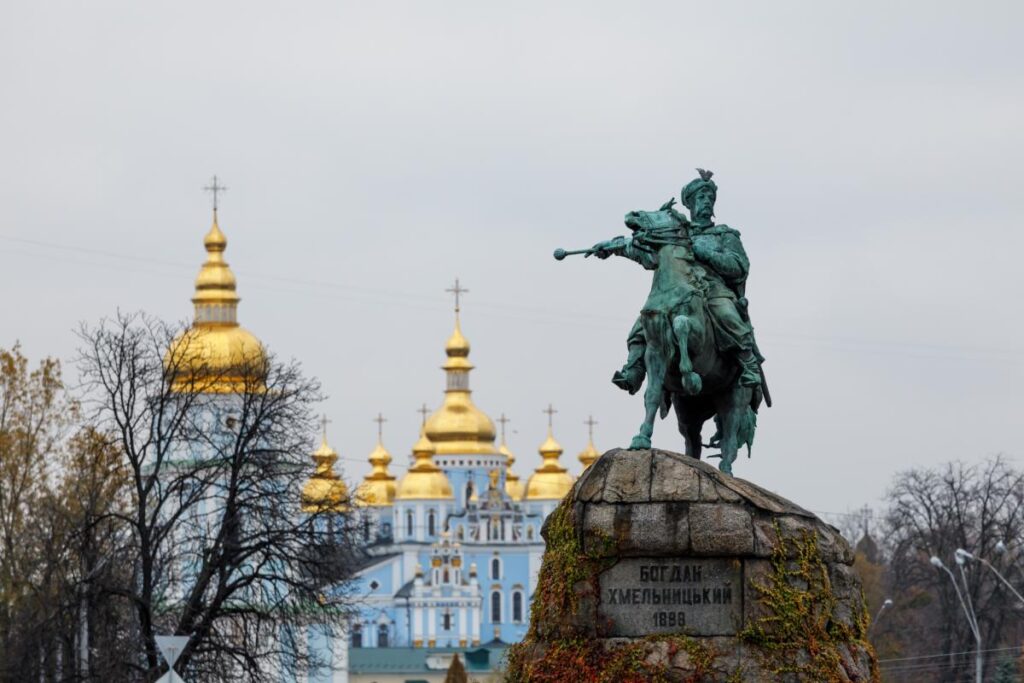 As today's war in Ukraine unfolds, it seems that the indomitable fighting spirit of this Cossack warrior is still very much alive. It is coursing through the veins of the people, in huge numbers, fighting for their freedom.
This unifying spirit is undoubtedly the nation's greatest defence.
And if we ever needed proof that leadership has nothing to do with role, position or stature, and everything to do with clarity, courage and presence, then we have it here – resoundingly – in the inspiring example of their President.
---
In Volodymyr Zelensky's inaugural presidential speech in 2019, he told parliament not to hang his official photo in their office. In doing this, he broke with decades of tradition. Instead, he said, hang photos of your children. When you're making decisions, he said, look at them first.
President Zelensky has brought the Ukrainian people together. He speaks and acts as one of them. He walks the talk in a way leaders rarely actually do. The selfie video he posted yesterday, unshaven, in the street, visibly stripped of all the trappings of his office, speaks directly to his people. He tells them that he's there, he's going to stay there and together they will defend their rights, their children, their country.
In turning down the United States' offer to fly him out, he showed his countrymen and women that he too is willing to pay the ultimate price.
On the global stage, despite his relative inexperience there, his words and actions are commanding the respect of his peers the world over. Who would have thought, just a week ago, that they would all be rushing to support him. And I've noticed that he thanks each one of them publicly.
Most of all, at this treacherous time for his country, he is doing what great leaders do: through his own courage he is giving his people hope.
Whatever happens in this dreadful war, the spirit of the Ukrainian people will not be extinguished. The power of their human spirit – and their leader – are an example to us all.