A clean break?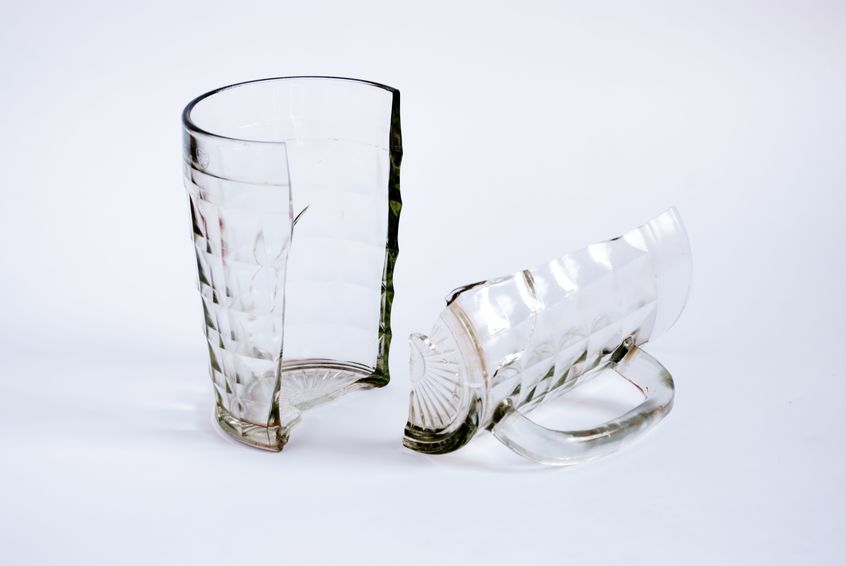 So here we are: 20 years into the 21st century, on the cusp of a new year.
Never before have so many so fervently wished for a new year to be different.
A clean break, ideally.
---
A very personal reflection
This morning I'd planned in some reflection time. I wanted to gather together the extraordinary vagaries of this past year and bring them to some clear conclusion in my mind. I hoped this might help me commit fully to the year ahead.
I made myself some ginger tea in my favourite pint mug, just as I had many times before. Except that this morning my mug broke. Clean in two. Boiling hot ginger tea – everywhere.
In all the time I'd been using that glass tankard for my hot tea, I'd always known the risk of it breaking one day. But I'd done it anyway. Because I liked it.
I can be stubborn that way.
I cleaned up the mess, made another ginger tea drink – this time in a porcelain mug – and sat on my favourite cushion in a calm spot, looking out at the mountains surrounding our home.
I began my reflection, mentally accumulating the major events of 2020 and asking myself how I felt about each one. Some – COVID-19, climate change, Brexit, the US Presidential election – feel very close. Others, of similar weight and impact, feel more distant.
Why is that? I ask myself.
That's normal. I tell myself. Our mind simply can't take everything on. It needs to select what to care about. Particularly when it all feels so overwhelmingly impossible to control.
And all the while the image of my cleanly broken glass tankard flits through my thoughts.
What wouldn't I give right now to be able to escape it all? A clean break. And come back to find it had all been some terrible dream.
I allow myself to imagine that for a moment.
See you back in reality
In my early 20s living in France, I once had the most wonderfully romantic holiday with someone I barely knew. "See you back in reality", I wrote on a postcard to my flatmate.
And I meant it.
Beginnings are special. They're full of delicious unknowns, anticipation and hope. Our beginner self sees infinite possibilities, overlooks flaws and believes what it wants to.
But that's only part of the picture.
The full picture – the warts 'n all version of reality – is a very different story. It's beset with struggle, disappointment, and at times despair.
But…
If we are to live the life we want to live,
the full picture is the one we must live with.
See a better past
On this last day of 2020, as you look back over the highs and lows of this year, as best you can try to call to mind the highs, as well as the lows.
Search your memory for moments of human kindness – a smile, a touch, a gentle word. Call to mind a moment in nature – a blooming flower, a splendid tree, birdsong. Take a long look at yourself in the mirror – and encourage yourself tenderly to like what you see.
Then reach out to someone you love. Forgive them for any hurt they may have caused you. Know that they are hurting too.
The suffering of this past year will pass. Just as generations of suffering – of previous years, decades, centuries – has passed.
What matters – the only thing that really matters – is how we respond to it as we move forward.
In our response lies our meaning.
See a better future
In reality, there are no clean breaks. Irreversible decisions beyond our control have been taken and their repercussions will be felt well beyond 2021.
Creating a better future for yourself, your family, your team, begins with seeing it.
At the start of this new year:
Remember what your beginner self feels like and allow yourself to feel like that again.
Imagine how you want this year to be. What do you need to do? How do you need to be? What help do you need?
Take the first step in that direction, and then the next…
Be a better present
In a recent coaching conversation I listened to a leader tell me that next year he wanted to do his best work ever. 
Why not now? I asked him. Why wait until then? Why not start now?
The following day he led a board meeting that went better than any he'd ever run before.
As you step out of 2020 and into 2021, remember: your power is in the present.